Guest blog post by 2023-2024 ALA National Community Service Committee Chair Diana Sirovina

Every one of us remembers exactly where we were and what we were doing on that sunny September morning 22 years ago when we heard the news that our country was under attack. In the minutes and hours that followed, we watched in stunned silence as the horrific images of the devastation scrolled across our television screens.

In the days that followed, people came together to share their mutual grief and fears in candlelight vigils, prayer services, and community get-togethers. We stood shoulder to shoulder with friends, neighbors, and strangers to remember those who lost their lives and those who worked tirelessly to rescue the many survivors trapped in piles of debris. Patriotism was at a level that had not been seen by this generation in their lifetimes. People were there to help each other — whether it be around the community, in their homes, or just providing an ear to listen.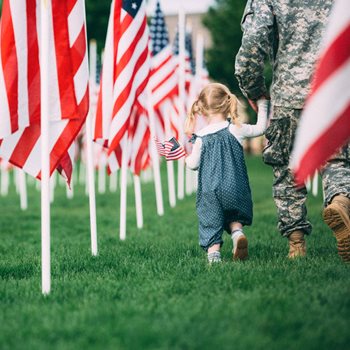 It was out of this unthinkable tragedy that the 9/11 Day became a National Day of Service. The purpose of 9/11 Day is to annually rekindle the spirit of unity, service, and shared humanity that arose in the U.S. and spread around the world following 9/11.

Today, 9/11 Day has grown to become the nation's largest annual day of service. More than 30 million Americans and countless organizations participate in the 9/11 Day observance in tribute, and a spirit of togetherness, dedicating time to helping others in need. By encouraging Americans and others to volunteer, donate to various charities, and perform other random good deeds and acts of kindness, 9/11 Day has become a positive and fitting way for Americans to yearly renew the promise to "Never Forget". It is a way to remember those killed and injured on 9/11, and to honor the many who selflessly rose in service in response to the attacks — the first responders, police, fire, recovery workers, and volunteers, along with members of our military.

As Auxiliary members, we can be role models for those around us in our communities. Begin by checking the "How To" page on our national website Community Service page. This page will give you great background information and tell you how to get involved in the 9/11 Day of Service, as well as suggestions for social media postings. You can also visit www.911Day.org for specific information on making your 9/11 Day of Service pledge.

Many communities already have established volunteer opportunities for the 9/11 Day of Service. Participate if you are able! You can also participate by sharing your virtual pledge of service on your Facebook or X pages. The 9/11 Day website has many templates you can copy and share. In addition, there are also resources for teachers and employers to assist in getting involved and sharing the message of giving back to our communities to honor the spirit of unity and kindness that grew out of the devastating events of 9/11.

One of the easiest ways to participate in the 9/11 Day of Service is through good deeds and random acts of kindness. The 9/11 Day website suggests such simple things as calling or texting someone you haven't seen for a while, buying the coffee for the person behind you in line, or even paying for the lunch of the people at the table next to you. There are hundreds of small acts of kindness and caring that you can do and are probably already doing. Just remember to record your efforts and report them at the end of the year.

September 11, 2001, was a day that was seared into our memories by the unbelievable and unthinkable events we witness that day. Participating in the 9/11 Day of Service will keep the memories of that day alive for the generations that follow. It will help us to #NEVER FORGET not only the bravery and sacrifice of so many on one of the worst days in our history, but the kindness and caring that emerged in response to it. Pledge to volunteer that day and any day you can make a difference in the life of someone in your community.