The American Legion Auxiliary has made a difference in the lives of military veterans, servicemembers, their families, and local youth for nearly 100 years. This has been possible through the many programs of the ALA. Here's a look at a few of those programs and when they were started.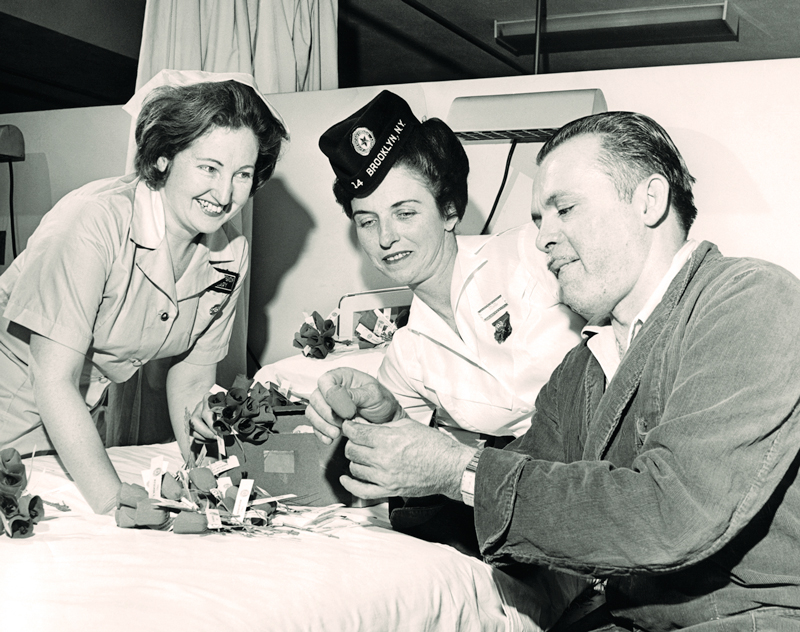 Poppy Program — The ALA's storied Poppy Program ties the image of the iconic red flower to the sacrifice of service made by our nation's military veterans. Led by the ALA, members of The American Legion Family distribute millions of red crepe paper poppies each year at special events surrounding National Poppy Day®, Memorial Day, and Veterans Day in exchange for donations. Poppy funds may be used only for the welfare of veterans, active military personnel, and the families of veterans and active military personnel where financial and medical need is evident. The red paper poppies are sometimes handmade by veterans as part of their therapeutic rehabilitation. ALA's Poppy Program had a national tone in 1924, and was endorsed by the Legion in 1925. The Auxiliary had a Poppy Program Committee in 1922. But it took a while to get the national program organized. In 2018, the U.S. Congress designated the Friday prior to Memorial Day as National Poppy Day — thanks to efforts of The American Legion Family.
Junior Activities Program — Engaging the next generation to become members in the American Legion Auxiliary is an important purpose of the Junior Activities Program. Established as its own program in the 1936-1937 ALA administrative year, Junior Activities was previously part of the Community Service Program. In the following year, Junior membership grew nationally from 29,000 to 40,000. Junior Auxiliary membership is open to girls from infancy through age 17. Under the supervision of the ALA's senior members, the Junior Activities Program prepares girls to become active adult members of the organization by providing positive volunteer experiences that instill the ideals of the Auxiliary. These girls develop leadership skills while having fun, and will hopefully become future leaders of the American Legion Auxiliary.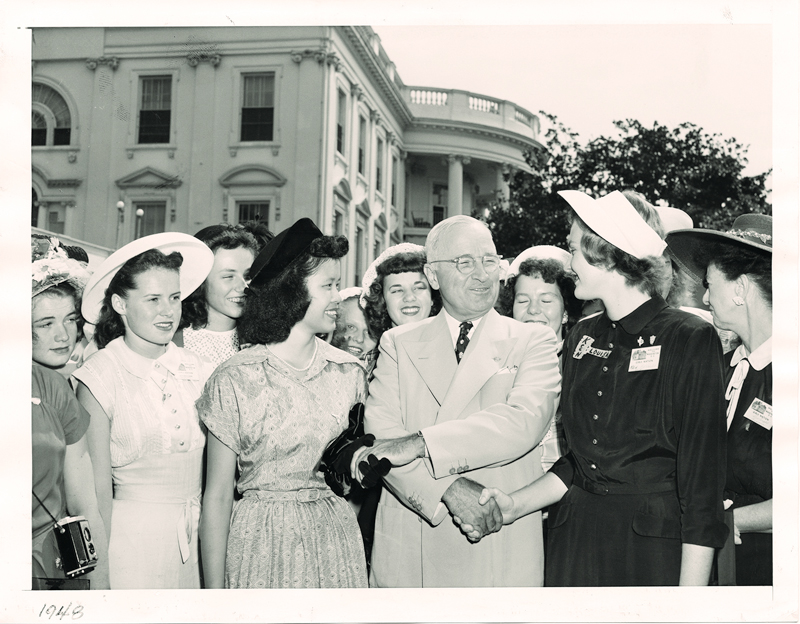 American Legion Auxiliary Girls Nation — Founded in 1947, ALA Girls Nation is a unique, weeklong firsthand learning experience about the workings of the federal government and interaction within a mock government. There are opportunities for development or enhancement of leadership and interpersonal skills. ALA Girls Nation has had more than 7,000 young women participating in all of those years. ALA Girls State, a similar mock-government-in-action learning and leadership program, is administered by Auxiliary departments.
Save the date: The American Legion Auxiliary's birthday is Nov. 10, 2019!
This article was originally published in the August 2019 Auxiliary magazine.