This year, we are publishing several print and digital articles about caregivers, each with different backgrounds and the challenges they face. This is one of those stories.

GEORGETTE WENTON
Department of Pennsylvania, Unit 927
43 years old
Caregiver for her husband, Jason


It's one thing to be a caregiver for someone. It's an entirely other thing to be a caregiver and go through major health issues yourself. This is ALA member Georgette Wenton's reality.

"It's very hard to have the tables turned on me and be a care recipient," she said, emotion pouring out of her. "It made my ability to handle a schedule a little more important — balancing his appointments and needs and my not wanting to spend all the days I feel good in doctor's appointments all day."

Wenton was diagnosed with Stage 2 ovarian cancer while also continuing to care for her husband, Jason. She had surgery Oct. 18, 2021. A month later, she had her first round of chemotherapy.

"I couldn't even carry hampers to do laundry," she recalled.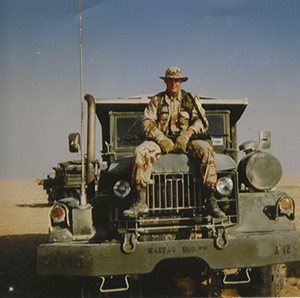 Wenton has been a caregiver for Jason for several years.

He served during Desert Storm with the U.S. Army combat engineers. Jason developed a rash related to his job duties while deployed, and it was misdiagnosed as a heat rash when it was gout. Unfortunately, he was allergic to every gout medicine, and the only way to keep it under control was through prednisone, which also led to a myriad of issues.

Wenton met Jason in 2010, and they officially began dating in winter 2013. At that point, he had PTSD and major depressive disorder, both service connected. Life was still pretty normal — they could travel and do other activities together.

Then, in November 2016, both of his feet broke in the same place within a week of each other.

"That's when my caregiver duties really ramped up," she recalled.

The VA sent the couple to a specialized foot doctor, but Jason's feet were in such poor condition that not much could be done. He had a 50% chance of surgery working. In February 2019, Jason had a bilateral amputation done up to his mid-calf. That's when Wenton left her job to become his full-time caregiver.

"One of the hardest things was getting the house adapted," she said. "We had a hospital bed in the living room. A nonprofit helped us build a bedroom he could maneuver in. The bathroom wasn't big enough for him to maneuver by himself."

Having the bed and bathroom adapted to help Jason was life-changing.

Then, in May 2020, Jason got an infection in his left stump, the portion of the leg remaining after his amputation. The couple went to the hospital and Jason had surgery.

"The day before he was set to come home, I spent it in tears," she said. "With COVID, I wasn't allowed to be up there — I was in the dark."

That experience and more taught Wenton ways to work through hardships that can come with caregiving. One is being aware of her own feelings — and one of those feelings was misplaced guilt.

"Guilt should only be reserved for when I have physically done something wrong for someone else," she said. "I shouldn't say, 'I feel guilty' when I go out with friends."

Along with that comes grief.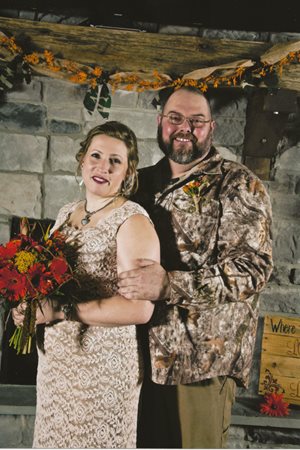 "Even though I still have him, I can grieve the life we had before," Wenton said. "Our relationship will never be the same."

Wenton reached a point when she needed to find others who were also caregivers — a group of people who would understand what she was going through. She had no idea if there even was a support system for caregivers, but she knew she needed to look into it. She signed up for the general caregiver support program through the VA.

"It was life-changing to meet others," she said. "I have made lifelong friendships."

Once she became more involved with other caregivers, Wenton began volunteering with Patriots Cove Caregiver Community. She previously attended a daylong event where she met the owners of Patriots Cove, who bought property for veterans and first responders to have a place for outdoor activities.

"It's really great for him to go up there and have that comradery," Wenton said about Jason.

While the veterans are having their time together, a cottage is on site for the caregivers to gather or just have some downtime to themselves.

Wenton has since expanded her involvement with caregiving as part of the Elizabeth Dole Caregiver Fellow Class of 2021. Her role is to be there as a support system and knowledge base for other caregivers experiencing issues.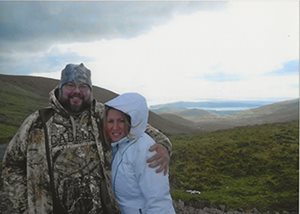 "I was excited when I found out [I was going to be a fellow]," she said. "I look at what I do, and there are definitely caregivers who have it worse than I do. My story isn't anything super-special, but every story matters."

For those who will become caregivers in the near or distant future, Wenton offers simple, yet effective advice.

"Don't be too hard on yourself," she urged. "You will make mistakes, and you will learn from them."