Moving to transitional or permanent housing can be particularly tough on homeless veterans – especially since they are less likely to have basic household items such as light bulbs, laundry detergent, and toilet paper.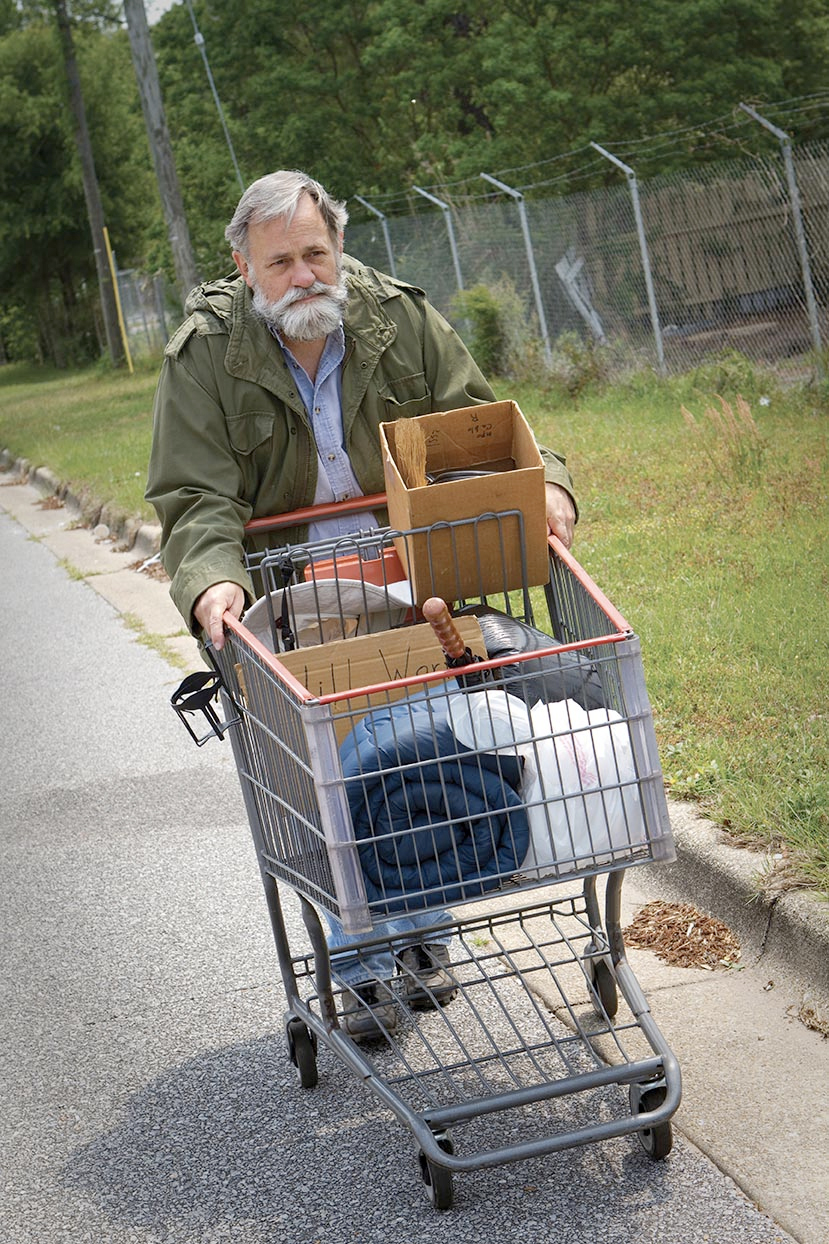 Homeless veterans are thankful to get off the streets, but having basic supplies can be hard to come by.
Buddy Baskets, containers filled with common household goods, help meet those needs for veterans and military families in these situations. These baskets are part of a project started by The American Legion Family in Virginia several years ago.
The Buddy Basket Project can be done anywhere. Here are some helpful tips to get you started:
Locate a veteran or military family in need.
By visiting the National Coalition for Homeless Veterans, you can easily locate organizations that could help you find someone in need. Also, contact your local Veterans Affairs Medical Center's homeless coordinator.
Ask for donations (items or money).
Involve American Legion Family members for donations of items or money. If you are looking for lots of items, contact outside sources for donations and help. Reach out to local schools, businesses, or relatives and friends of members.
Set a deadline and establish a drop-off location for donations.
Provide contact information at those locations in case donors have questions for you.
Use monetary donations to purchase items at a discount store.
Set an assembly date, after the donation deadline, for members and volunteers to come together and make Buddy Baskets.
On assembly day:
Sort all like items in a pile. For example, put all paper towels together, all laundry detergent together, etc. It might be best to start with larger items first, and then move to the smaller items.
Make sure to have signs by each pile explaining how many of each item needs to be in each basket.
Designate a group of individuals to start by grabbing a basket and placing items in the basket, another group to package the finished baskets, and another group to write letters thanking veterans for their service and military families for their sacrifices, and welcoming them into their new home.
Communicate with each of the veterans or military families – or the organization with which you are working – and determine how and when to get the baskets to the veterans or military families.
Make arrangements to drop off Buddy Baskets at the home or the organization. If taking the baskets to the new homes is not an option, see if the organization is able and willing to be the Buddy Basket drop-off location for you and the pick-up location for the veterans or military families. In case of inclement weather, secure the Buddy Baskets with plastic wrap.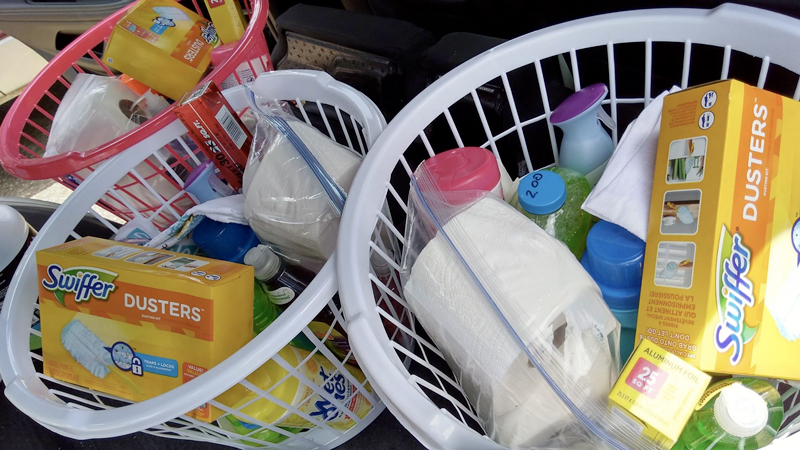 Buddy Baskets are filled with basic household items to help veterans get back on their feet.
Suggested items:
– Laundry basket/waste basket
– Paper towels
– Bathroom tissue
– Window cleaner
– Scrubbing cleaner
– Rubber gloves for cleaning
– Dust pan with hand broom
– Light bulbs
– Shower curtain
– Bath towels
– Laundry detergent
– Eating utensils
– Dishes
Bonus Tip: Make the Buddy Basket look like a gift! Use plastic wrap to bundle around the basket and tie a ribbon at the top or add tissue paper and bows/ribbons to the side of the baskets. And don't forget your "welcome home" note!
Information provided from www.ALAforVeterans.org.