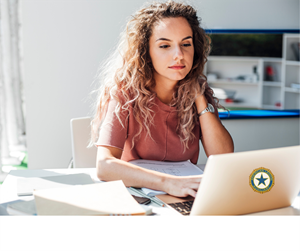 By now, you've probably heard that the American Legion Auxiliary Foundation has grants, but you might be wondering – who are they for, what can they be used for, when should I apply, and why do they exist?

Who: ALA Foundation grants are for ALA entities – so your unit, district/county, or department can apply! One note: You must be in good standing with the IRS to receive funding.

What: ALA Foundation grants are not what you might think of when you hear the word "grant." They aren't long, 30-page documents that will take you months to complete. In most cases, they're just a few pages of information, and if you ever need help along the way, you can reach out to ALAFoundation@ALAforVeterans.org with questions. Additional qualifications and answers to frequently asked questions can be found at www.ALAFoundation.org/grants.

The ALA Foundation offers four different types of grants to support a variety of mission-related projects:

Veteran Projects Fund grants:

If your Auxiliary unit, district/county, or department identifies a new, one-time need for your local veterans or active military, the American Legion Auxiliary Foundation Veteran Projects Fund may be able to lend a helping hand.
Last year, Veteran Projects Fund grants provided patio furniture for a veterans home in Alaska, replaced broken kitchen appliances at a female veterans homeless shelter in Kentucky, and helped purchase Echo Show technology for blind center residents at a U.S. Department of Veterans Affairs Medical Center in Illinois. All of these projects, and many more, allowed for the continued service of our nation's heroes, despite the challenges brought on by a global pandemic.

Veterans Creative Arts Festival grants:

The purpose of the Veterans Creative Arts Festival (VCAF) Grants is to aid in the well-being of veterans by introducing them to art therapy. If your ALA unit or department hosts a local Veterans Creative Arts Festival or offers art therapy courses that feed into the National Veterans Creative Arts Festival, grant funds may be awarded for needs that contribute to these efforts.

Three VCAF grants were awarded last year, benefiting the marketing efforts of a festival at White River Junction VA medical center in Vermont, improving the quality of awards and recognition given to veteran participants in Syracuse, N.Y., and providing art supplies and certificates to veterans at the Grand Island VA Medical Center in Nebraska.

Mission in Action grants:

The ALA Foundation wants to help members brand their programs to ensure the ALA is recognizable in the community for all of their good works. Whether it's storage totes to transport items to a local food pantry, a branded vehicle or trailer to deliver meals to homeless veterans, or signage and banners for your department's ALA Girls State program, the Mission in Action grant will help you work the mission while promoting the organization behind it all.

To grow their presence and impact, 10 units and departments received Mission in Action grants last year. These grants helped brand a cargo trailer to haul materials to Auxiliary events in Missouri, branded tents, banners, and table covers for local festivals and parades in Nevada, showed the impact the ALA has through branded banners and storage containers at ALA Michigan Girls State, and more.

Subgrants:

American Legion Auxiliary units, districts/counties, or departments that have identified a source for grant funding from a foundation or corporation that requires the recipient to be a 501(c)(3) can have the ALA Foundation serve as the recipient. The ALA Foundation then, in turn, will sub-grant the full amount to the unit, district/county, or department according to the terms and conditions of the grantor.

ALA units and departments worked hard last year to bring in money from all different revenue sources. Subgrants helped play a major role for 12 ALA entities. Supporting everything from Quilts of Valor projects, to local military children scholarships, or veteran camps, subgrants can truly make an impact on any mission-related project your unit might be undertaking.

When: You can apply anytime – applications are accepted on a rolling basis. However, ALA Foundation board members meet quarterly (January, April, July, and October) to consider applications, so be sure to time your application with your project or event date in mind. Due dates for the next review cycle are always posted on the ALA Foundation's website.

Where: Applications can now be submitted online via Formstack! We recommend composing your answers in a Microsoft Word document, and then saving them there in case you need to fill out your online application over a few days' time.

Why: The American Legion Auxiliary Foundation exists to ensure the mission of the American Legion Auxiliary thrives for years to come. These grants are a large part of the effort to assist ALA entities in projects that support their local veterans, military, and their families.

Read more about ALA Foundation grants, or get started on your application today at www.ALAFoundation.org/grants.