Guest blog by Sheila Curry-Campbell, Indiana Unit 148 ALA Girls State Chair

I remember the famous quote from President John F. Kennedy's 1960 inaugural address: "Ask not what your country can do for you, but what you can do for your country." As a teenager, those words had a profound impact on me, and they still resonate today.

I brought the idea to our past post commander and past unit president that we needed more inter-generational projects that tie into serving our American Legion Family and youth, which prompted the idea to apply for a grant through the American Legion Auxiliary Foundation.

Most people who dedicate their lives to public service can tell a similar story of inspiration and epiphany that drove them to change their communities for the better.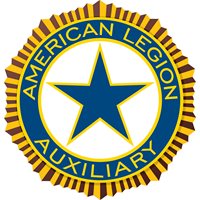 In our case, members of the community can take an even more active role since we are a pillar in our East Central community. Our unit is located in the 46803 ZIP code, which happens to be the most diverse and most underserved neighborhood in Allen County, Ind.

But going from inspiration to action can be daunting. Many young people who are inspired to make a mark on their communities don't feel like they have the support or know-how to get started. Our unit decided to apply for the ALA Foundation Mission in Action Grant, a great way to jump-start our ALA Hoosier Girls State.

The ALA Foundation wants to help members brand their programs so that the ALA is recognizable in the community for all of their good works. Whether it's storage totes to transport items to a local food pantry, a branded vehicle or trailer to deliver meals to homeless veterans, or signage and banners for your department's ALA Girls State program, the Mission in Action Grant will help you work the mission while promoting the organization behind it all.

The unit received $1,960 for pop-up tents, banners, tablecloths, and storage bins to promote and recruit for the ALA Hoosier Girls State program.

ALA Hoosier Girls State gives young women a great opportunity to not only learn, but experience how our government operates. Students can apply and increase their knowledge of the state and local government with hundreds of top students from the state of Indiana. Delegates must currently be a junior in high school and have a 3.0 cumulative GPA or higher. They must demonstrate leadership abilities, be honest, and possess good character.

It is an honor to be selected for ALA Hoosier Girls State, and many colleges give special consideration for admission and scholarships to former delegates.

Units, are you ready to apply? Visit www.ALAFoundation.org. Make sure your unit meets the program requirements. Select your activity and submit your documents. Once you've mastered the basic concepts, develop a strategy and plan for your proposal and apply.

Shortly after we applied, we received an email to confirm receipt, and within 30 days after the ALA Foundation Board quarterly meeting and a few questions to clarify our intentions with funds, almost immediately the grant request check was received, and, with it, our unit was able to take great pride in its contribution toward this special project for our American Legion Family and youth.

The ALA Foundation Mission in Action Grant is simply to strengthen units to inspire and support youth participation and has been a key component of this initiative. Today I'm happy to announce that you can apply also and create a partnership with your local high school.

Project qualifications:
The applicant must be an ALA entity — unit, district/county, or department.
The proposal must address a specific ALA branding need that will help members with mission delivery and be recognizable in the community.
Grants are awarded up to $5,000.
One grant per grantee in a 12-month period will be awarded.
Funds may not be used to reimburse expenses paid prior to grant approval.
The ALA entity must provide a 20% match of the granted amount.
Please take a moment to inspire young people in your life by sharing this resource!
To learn more about Mission in Action grants or to apply, visit
www.ALAFoundation.org/grants
.